BidTravel has just completed a major acquisition by purchasing Cruises International.
Article by Taryn Nightingale
"The purpose of building a successful business is that you'd eventually be able to sell it," says ceo of Cruises International, George Argyropoulos.
He says the sale came at the perfect time, not only is it the company's 25th birthday this year, but Cruises has reached a point where its growth needs to be accelerated. "As one person – you can only take it so far."
The sale is expected to benefit Cruises as a company, and clients.
A larger customer base, expansion into more African countries and the possibility of bringing a cruise line on either a limited or extended season around Africa are all on the cards. George says by tapping into BidTravel's network of clients and products, Cruises has more clout when negotiating with big cruise brands.
The three global brands that BidTravel owns – HRG Rennies, BCD and Carlson Wagonlit Travel (CWT) – all have businesses and clientele that extend into Africa, says Lidia Folli, ceo of BidTravel. "There is great opportunity in the availability of these partner networks."
As part of the BidTravel group, Cruises will potentially offer clients greater availability to additional services, says Argyropoulos, such as easier access to forex, insurance products and meet-and-greet services.
"Our core mission is still to assist a distribution chain [of cruise products] to incentive and MICE operators as well as the travel industry, in order to build a sustainable cruise business," says Argyropoulos. He adds that this means there won't be any favouritism towards BidTravel clients at the expense of Cruises' existing client base.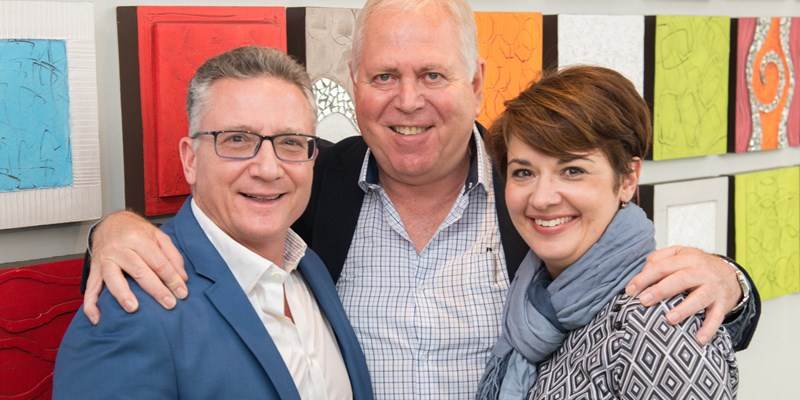 Pictured (from left) are George Argyropoulos, ceo of Cruises International; with Allan Lunz, deputy chairman and Lidia Folli, ceo of BidTravel.