Thanks to our proven four-phase transaction methodology we have become the financial advisor of choice for ambitious businesses.
Throughout the transaction process we pride ourselves on our relentless attention to detail, innovative strategies and unyielding determination to generate results that will exceed your expectations.
We begin with a rigorous, in-depth opportunity review to determine the true value of your business. This enables us to understand your business from the inside, to see what makes it special and provide you with a clear understanding of what to expect in terms of outcome – before we start.
We then devise strategies on how to best articulate your true value proposition to the market. Once that's in place we research and develop a custom list of buyers based on who we believe will value you and your business the most. Our aim here is to find the right partner for your business, a partner that values your business as much as you do.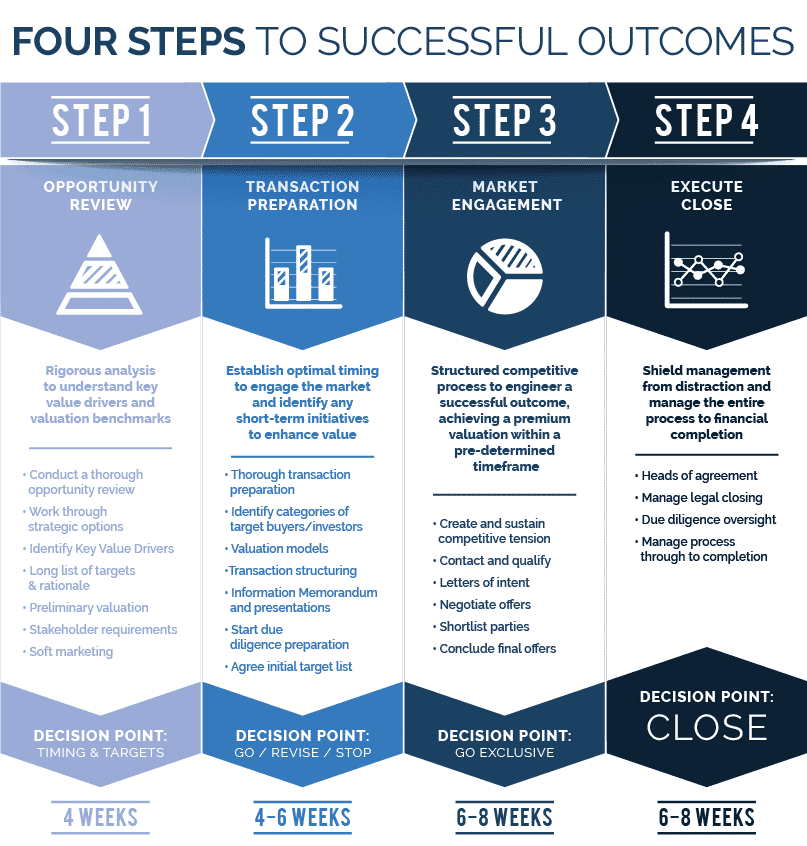 Through our hands-on approach we build long-term relationships with our clients who value the trust, discretion and absence of conflict that we offer.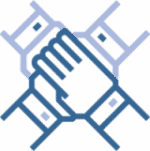 Over the course of our engagement our activities will include: